Reducing illness in strata
The current pandemic brings to light the seriousness of health and safety precautions. It made us realise that remaining safe from sickness and disease is not just essential now; it is crucial for all times of the year.
In strata buildings, there are shared spaces. And now more than ever, it is vital to understand how to remain healthy and avoid spreading germs.
In this blog, we will discuss some strata-friendly ways to reduce the spread of sickness. Mitigating the circulation of germs is quite easy when we are all aware and educated.
Many local and state governments, hospitals and businesses have tried very hard recently to disseminate necessary information regarding healthy habits.
Creating useful and clear graphics to enforce the points is a great way to educate. For strata owners, we recommend you print some of these infographics to place in common areas of your building.
It will help educate and assist in providing a feeling of ease because people will know that the management is aware and concerned.
Here are some examples: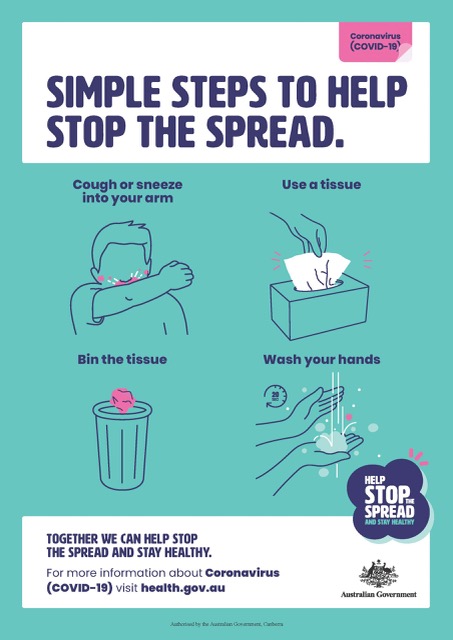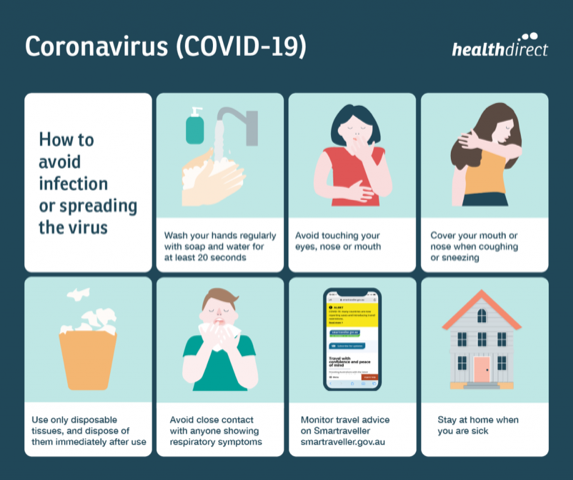 Being transparent and open with people is the best way to remove doubt and potential fear. Explaining measures you have or that are in effect to help reduce the spread of this disease, in general, can go a long way in establishing a sense of trust.
Here at Strata & Co., it is basically business as usual, with the following standards enforced:
Ensure hand sanitisers and soaps are available in sites, offices and amenities.
Implement sanitary protocols mandatory for all employees to follow.
Implement isolation plan for teams and workgroups.
Implement varying work schedules to suit individual complexes and projects.
Because our line of work involves various people, meetings and duties, we need to consider a myriad of adjusted standards. Perhaps some of these changes apply for you as well.
Provide clear and defined work zones with tradesmen and onsite visitors.
Isolate staff into smaller groups and/or teams. Each team is isolated from each other. This will allow other teams to take over in case of an outbreak in a particular group and avoid any inconvenience or temporary shutdowns.
Avoid non-essential work where possible.
Minimise interactions with public and clients, and where possible, communicate only through phones, emails and video conferences.
Adjust work schedules.
Encourage employees to avoid travel on public transport, such as taxis and rideshares, and limit attendance to public spaces.
Minimise visits to meetings, complexes and projects.
Practice social distancing procedures
Place a contingency plan in the event of an emergency.
For strata owners and residents, don't ever be afraid to request information or clarification regarding procedures, updates or changes.
Good strata managers should update effectively, but strata owners and residents also have a duty to be responsive.
Since the Coronavirus pandemic has occurred, the Australian government has been very good at updating and keeping track of the situation. You can find out more here: https://www.health.gov.au.
This is an excellent website to view, not just during this time, but in the future, when you need information on handling other outbreaks or illnesses.
We each have our part to play in helping Australian life return to normal. We aim to work through this together. The information expressed is not only handy to know for the future, but also practical for handling all kinds of health and safety issues.
If you require more information or handy tips regarding keeping people updated, how to handle illness or ways to help educate, then contact our friendly and knowledgeable team at 1300 033 947.
Being the foremost strata management company in Sydney, we are proud to help wherever we can.